Semi-solid-state batteries from Gotion, a company associated with Volkswagen, will go into full-scale production this year. And they promise two things: 1000 kilometers of autonomy and a significant weight reduction.
The technological race in the automotive industry has always been frenetic, but in a period of full transition to the electric car like the one we are experiencing, it has become fierce.
And many are the automotive giants who want to get their hands on the hitherto undisputed market leader: Tesla . The one closest to achieving this is Volkswagen , which has been able to maintain its leadership in recent years in this new scenario.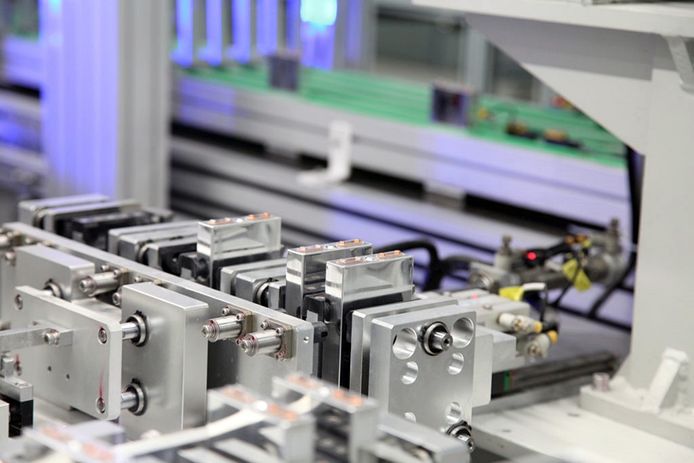 But Tesla's advance is, for the moment, unattainable. The key is in its leading technology, which at the moment allows it to offer features and performance that the rest cannot reach. But maybe that will change soon. At least that's what Volkswagen hopes.
Semi-solid state ternary batteries
The ace in the hole that Volkswagen intends to play is a type of battery that, unlike the long-awaited solid-state ones , is very close to going into large-scale production.
We are talking about the semi-solid state ternary batteries from Gotion , a technological multinational of Chinese origin that months ago reached an association agreement with Volkswagen. And Gotion claims that this very year, its flagship product will begin large-scale production.
But what is so special about these batteries? Broadly speaking, they offer a much higher energy density: 360 Wh/kg , compared to just over 200 Wh/kg for conventional lithium-ion batteries.
This, in turn, results in autonomy of up to 1,000 kilometers and a significant reduction in weight, one of the main drawbacks of current electric cars .
The plan of the Chinese company is to accelerate the transition from liquid batteries to semi-solid flow batteries and, finally, to complement solid-state batteries through the technological innovation of the iteration of the silicon-based anode, the metal anode lithium and prelithium technology.
Gotion is also about to launch the new LFP batteries with an energy density of 230Wh/kg. Likewise, it has presented the JTM+ Gotion energy exchange technology called Leishi and the EPLUS intelligent mobile energy storage charging cell.
Currently, there are more than 100 members in the Volkswagen and Gotion joint project team, covering all functional areas: cell R&D, manufacturing processes, project management, quality control and performance testing.