On September 10, 2020, Ubisoft takes the floor during a Ubisoft Forward to announce great news: Prince of Persia: The Sands of Time, the game released in 2003 on PC, PlayStation 2, Xbox and GameCube, will be entitled to its own remake. Better, we learn that everything will see the light of day quite quickly, since the software is expected for January 21, 2021 on PC, PlayStation 4 and Xbox One. Unfortunately, not everything goes as planned…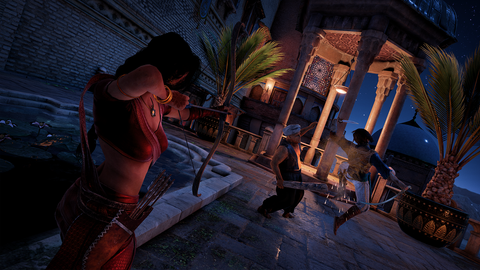 The artistic direction taken by Ubisoft Pune and Ubisoft Mumbai is not unanimous among the players, which leads the studio to justify itself a few hours later.
No, it was not a problem of time or budget. For us at Ubisoft, quality is most important and it's something we keep in mind from the start. This project has been in development for two and a half years. (…) No, there has been no reduction in time or budget for this game.

We wanted to give this unique style to the game because Prince of Persia: The Sands of Time tells a fantastic story. (…) So we decided to go with a unique visual treatment to make this game stand out. It's not Assassin's Creed, it's not 2008's Prince of Persia. It has to be unique. This magic, this fantastic spirit, comes out with the saturation of lights. It is therefore also a challenge to redefine the visual identity of the game with this remake.
But this defense on the part of Ubisoft Pune is not enough since Prince of Persia: The Sands of Time Remake is postponed to March 18, 2021, then to an indefinite date.
Today, as we are now in 2022, it still looks like the remake won't be released anytime soon since the game is now changing hands. Yes, we are witnessing an unexpected turnaround: the game that was once under the management of Ubisoft Pune and Ubisoft Mumbai is now managed by Ubisoft Montreal.
Development of Prince of Persia: The Sands of Time Remake will now be led by Ubisoft Montreal, birthplace of the epic The Sands of Time trilogy.

This decision is an important step and the team, building on the work done by Ubisoft Pune and Ubisoft Mumbai, will now take the necessary time to regroup on the scope of the game to give you the best experience for this remake. of an all-time classic when it's ready.

We would like to thank you all for your continued support and patience throughout development. Rest assured that we will keep you updated on the progress in a future update.