Although The Purge proved to be a successful franchise in theaters, the spin-off series failed to gain a large audience and was canceled after only 2 seasons.
Among the main reasons for its end that disappointed fans are the low ratings and a strategic change of USA Network, channel belonging to NBC/Universal that aired the attraction.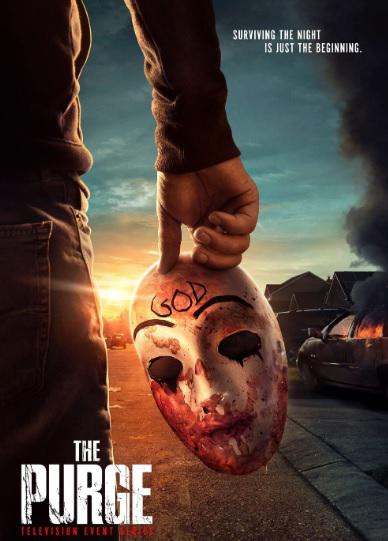 That's because the network, which was once home to series like White Collar and Covert Affairs, when observing a drop in audience numbers, decided to dedicate itself to other types of content. Soon, he abandoned the production of scripted titles to focus on variety shows, such as reality shows.
The saga, which takes place in a dystopian version of the United States where murder and other crimes are allowed once a year, was brought to television due to the fear of Blumhouse Productions – also responsible for the films – of saturating the franchise on the big screen.
After having four lucrative features released in theaters, the 2018 series was initially promoted as a 10-episode television event. However, its consolidated fan base got the renewal for the 2nd season, shown the following year, but it was not enough for the continuity of the story on TV.
Rather than insisting on more episodes, Blumhouse opted to go back with the theatrical release, through the 5th film in the franchise. Titled A Purge Night: The Frontier (2021), the feature followed the construction of the universe and covered much of the material thought to be developed in the 3rd season, even serving as an ending to the plot addressed in the series.