After the fund to support reforestation , the fund for advanced manufacturing industry or the support fund for American developers , Apple is setting up a fund intended for the millions of employees of its suppliers. The $50 million Supplier Employee Development Fund will be used to improve training and skills development opportunities for the many workers who make Apple products.
The programs will initially be available in the United States, China, India and Vietnam. Apple's goal is for more than 100,000 people to benefit from these trainings by 2023. Courses will be taught on programming, robotics, fundamentals of advanced manufacturing… Apple's training programs already in place have benefited more than 5 million workers, according to the company.
The creation of this fund is accompanied by new partnerships with, in particular, the International Labor Organization and the International Organization for Migration (two specialized agencies of the United Nations) with a view to developing training in the field of labor rights.
These announcements come as Apple has just published its new annual report on the responsibility of its suppliers . In 2021, Apple conducted 1,177 audits (56 more than in 2020) in 52 countries (one less).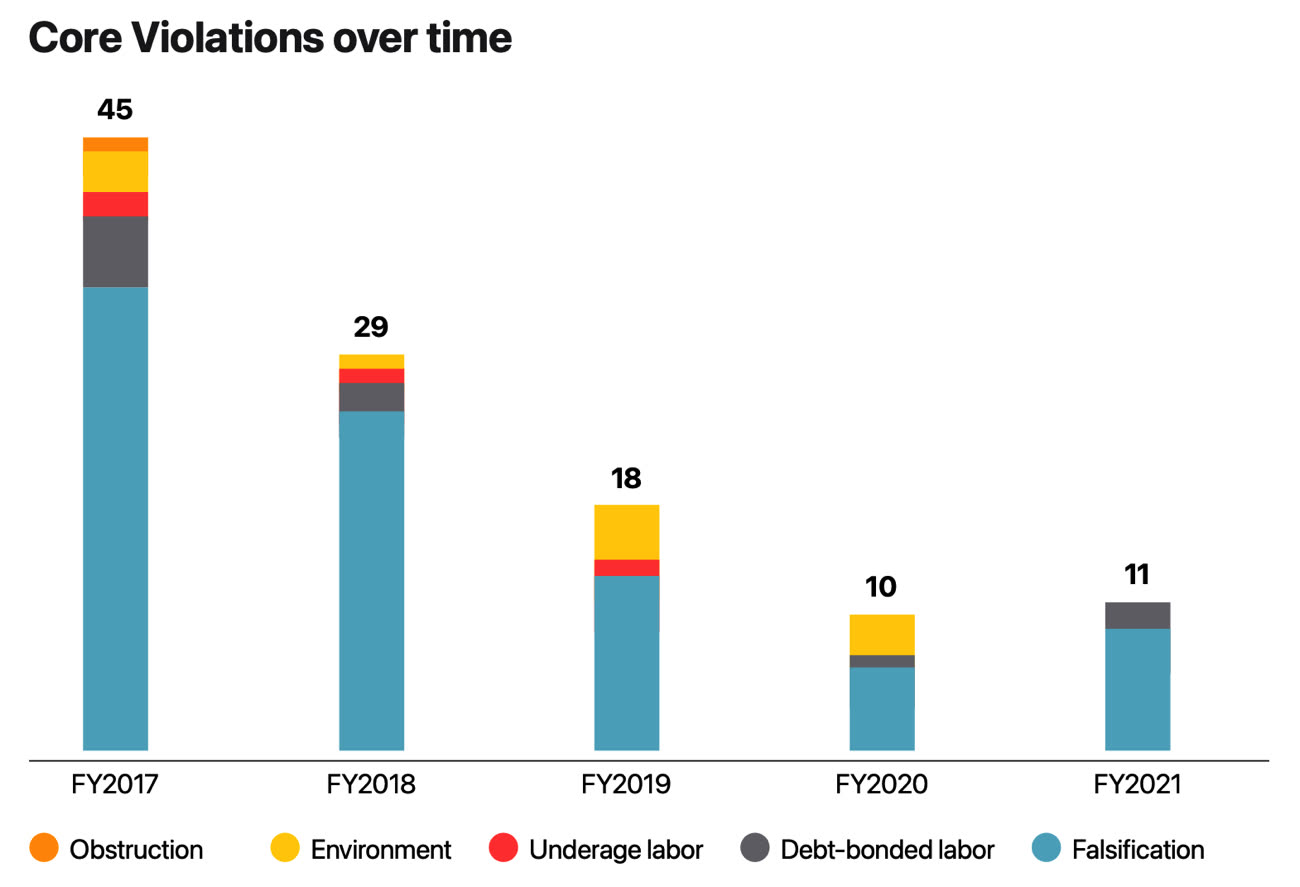 Eleven serious violations ( "Core Violations" ) of Apple's Code of Conduct were reported (one more than in 2020). Two of them concern recruitment fees that people wishing to be hired had to pay. This practice prohibited by Apple was discovered in two Taiwanese factories belonging to the same supplier. The improper costs were reimbursed to employees, and Apple "has worked with the vendor to improve its human resources practices to prevent this from happening again." »
The other nine serious violations are all related to falsifications of information provided to Apple. In two cases, the subcontractors tampered with their data to conceal a violation of the rules on the work of students and trainees. In the other cases, the suppliers presented erroneous information to hide a violation of the rules on working time. Apple's code of conduct provides for a maximum of 60 hours of work per week (including overtime), as well as a maximum of six consecutive work days. Suppliers at fault are subject to strict controls.